TOP
Winemaker Truffle Shuffle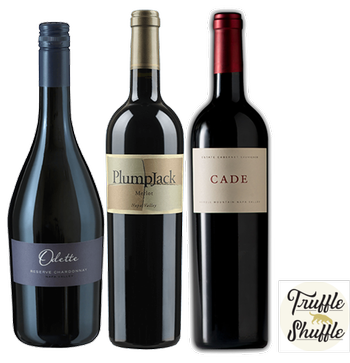 Join us on Saturday, December 4th at 4pm PST for a Virtual Evening with Winemakers Aaron Miller (PlumpJack), Danielle Cyrot (CADE), and Jeff Owens (Odette), and our professionally trained Chef friends at Truffle Shuffle! Learn how to make Lemon Ricotta Gnocchi and pair it with wines from our collection!
This Kit Includes:
-All ingredients to make the Lemon Ricotta Gnocchi (shipped separately from the wines)
-1 Odette Reserve Chardonnay, Napa Valley
-1 PlumpJack Merlot, Napa Valley
-1 CADE Estate Cabernet Sauvignon, Howell Mountain
We will send out a Zoom link the week of the event!